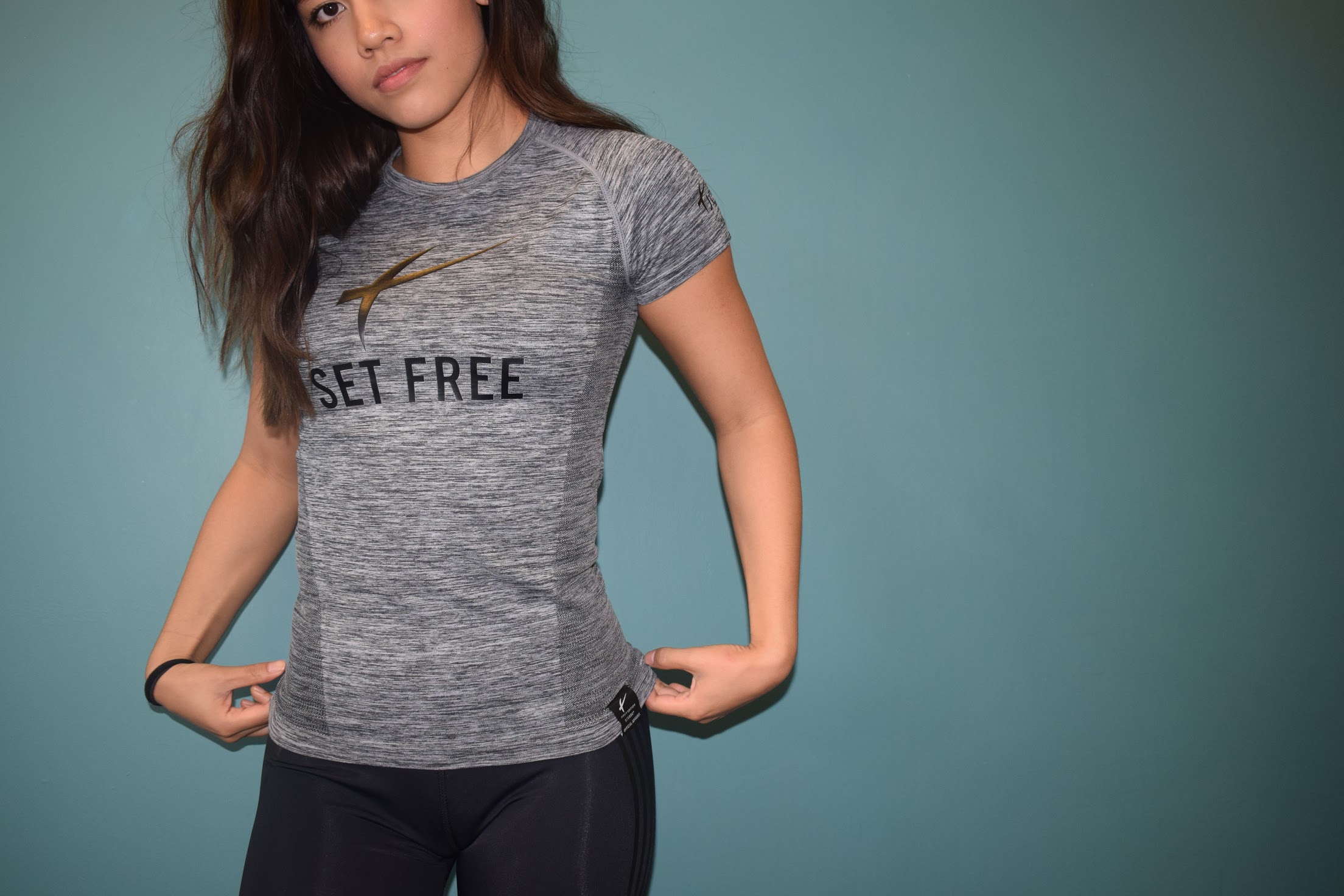 WOMENS T-Shirt
Not only is JCADE passionate about setting people free, it is also passionate about clothing. Clothing plays a huge role in our lives and identities. We use clothes to show who we are and more deeply, who we want to be. They reveal our character and even have the power to change our mood. This is why when it came to deciding what was the first item JCADE produced, we wanted it to be made with the highest quality and make a bold statement. So, with that in mind, we have designed the first edition SET FREE t-shirt.
Our T-Shirts are a sophisticated mixture of nylon, polyester and spandex which give the most comfortable and breathable feel. No matter if you're wearing JCADE as leisurewear or grinding out your goals in the gym, JCADE is just as empowering.
Our female model is wearing size small.
Size Guide
Dress size
4-8 S
8-10 M
12-14 L